It was nice to get to know new families and catch up with our returning families at the Coffee Social, Parent Orientation and Ice Cream Social last week!
---
REMINDER
School start time is 8:30 am and it is when we expect students to be in their mentor group classrooms ready for check-in. Students should therefore arrive to school at around 8:20-25 to be able to have time to get ready for classes to being at 8:30.
---
SAVE THE DATE
THURS Sept. 26 – Checkpoint Meeting!
The Conference Manager by SchoolSoft is open for booking your Checkpoint Meeting. Instructions on how to book were sent in an email earlier this week.

There is a clarification below from Mr. Devost, Head of School, as to the intent of the first Checkpoint meeting: "The first Checkpoint Meeting is a time to touch base with your child's homeroom mentor teacher who will review and create your son's Individualized Development Program ("IDP") with you. You can book one appointment for each of your children."
FRI Sept. 27 – Terry Fox Run
Join us for the annual Terry Fox run in the afternoon. Parents welcome to attend. We will confirm exact time next week (or check website calendar for updates) Students may bring a contribution to the school or may make a donation online on the Terry Fox website (search for North Point School).
MON Sept. 30 – ORANGE SHIRT DAY
North Point School will raise awareness for this important reconciliation process in Canada. Check our online calendar for details about this day. Students are invited to wear an orange shirt on our first dress down day, Sept. 30. Learn more about Orange Shirt Day HERE. You can wear your orange NP shirt, a personal shirt or order Orange Shirt Day t-shirts (optional) HERE.
MON Sept. 30 @ 7:00pm – Parent Council AGM
North Point Parent Council (Friends of North Point Society) will have an annual AGM on September 30th at 7pm at the school. We will follow with a regular Parent Council Meeting immediately after.
---
THIS WEEK
FRI Sept. 6 – ACTION FRIDAY – Calgary Corn Maze
We are going rain or shine (but it looks like it will be a nice day tomorrow) so please make sure your son(s) has appropriate footwear/outerwear, a water bottle and a good bagged lunch.
NEXT WEEK
MON Sept. 16 Healthy Hunger – Spolumbo's
WED Sept. 18 Order Healthy Hunger for following week
FRI Sept. 20 Non-instructional day – NO CLASSES
---
2018-19 Yearbooks
Your son should have brought last year's yearbook home so check their backpacks if you are expecting one and haven't seen it yet. Please feel free to contact Dorthy Reimer if you paid for last year's yearbook but have not received it.
---
Gym Attire
We require all students to change into proper athletic wear for the daily gym class. Please ensure you review this with your child and that they have the proper attire at school for Mon-Thurs. Also a gentle reminder to have them bring it home weekly for washing. Here is the guide from our North Point Dress Code:
Grey NP t-shirt
Athletic shorts or athletic pants (no jeans permitted)
Athletic shoes
---

ATHLETICS & SQUADS
Navigators Squads
Standings for the first week of school:

Mountaineers: 10
Aviators: 0
Mariners: 10
Astronauts: 10
---
Navigator Athletics
We encourage all students in Junior High to try out for our teams. Here is the run down of what's going on with our Navigator Teams. GO NAVIGATORS!
Cross Country Running
Practices are Thursdays at lunch time where the boys are required to wear proper running shoes and regular gym attire (athletic pants or shorts are okay). There are two competitions which take place Wednesday September 18th and Wednesday September 25th. North Point will provide transportation to the competition and return to the school later in the evening if needed (return time will depend on race location and traffic). Parents are encouraged to come watch and parent volunteers at the race events are always needed as course marshals and finish line spotters. If you are interested in volunteering or if you have any questions then please let Coach Fagan know.
*Grade 6 students will be competing in the Grade 7 pool.
| | | |
| --- | --- | --- |
| 2019 Schedule | Location | Start Time |
| Wednesday, September 18 | Waldorff School | 4:30 |
| Wednesday, September 25 | Tyndale | 4:30 |
For more information visit: https://www.leaguelineup.com/topnews.asp?url=isaajr&itemid=147438
Golf
Practices will take place Wednesday and Thursday at 3:30 to 4:30 at Canada Golf on Deerfoot and Glenmore. Practices will be September 18th, 19th, and 25th. Golf season is very short. The city championships are on Oct 2, 2019 for 4 golfers who are selected for our Grade 7-9 team. I will drive students to driving range and back to the school. Please have your son picked up by 4:45. Hope to see many of you out there.

The CISAA golf tournament is Oct. 2 at Springbank Links Golf Course (125 Hackamore Trail, Calgary, AB T3Z 1C2).

Please contact Coach Redick for more information.
Volleyball – Grades 6-9
The Volleyball team this year will be run by Coach Qureshi, who brings many years of experience as a player and a coach. Details about the team, practices and games will be out in the next week or two. Contact Coach Qureshi if you have any questions in the meantime.

---
Annual Retreat
October 2-4
Outdoor Education is a key element of the North Point program. Each year, students in Grades 4-9 attend a camp outside of the city for a few days. Experience in the wilderness fosters courage, self-reliance, cooperation and resilience. As students' mature, risk and achievement are necessities in forming their identity and confidence. Taking on challenges and overcoming adversity strengthens character.

This year the Grades 4-6 will attend the Camp Goldeye near Nordegg, AB and the 7-9 will attend the Columbia Outdoor School (also know as Blue Lake Camp) near Columbia Lake, BC.
---
Week at a Glance

Engineering Academy
At North Point School
Virtual Reality Programming
Interested in software engineering? This course is perfect for teens who are seeking more experience and knowledge in the field of programming in the field of Virtual Reality. For the duration of the project, students will experience designing and building with different applications of Virtual Reality including coding, gaming, computer generated imagery and a whole lot more.

The program is open to the public (girls and boys) and will be held at North Point School located at 2445 – 23rd Avenue SW, Calgary.
Ages 9-15

3:45 – 5:15 pm Wednesdays
8 Classes from Oct 2 – Nov 20, 2019

Oct 2, Oct 9, Oct 16, Oct 23,
Oct 30, Nov 6, Nov 13, Nov 20

Fee: $265 + GST

See the Roots 2 STEM website to register.
---
Beakerhead
September 18-22 – A smash-up of Art, Science & Engineering. Please visit their website for more information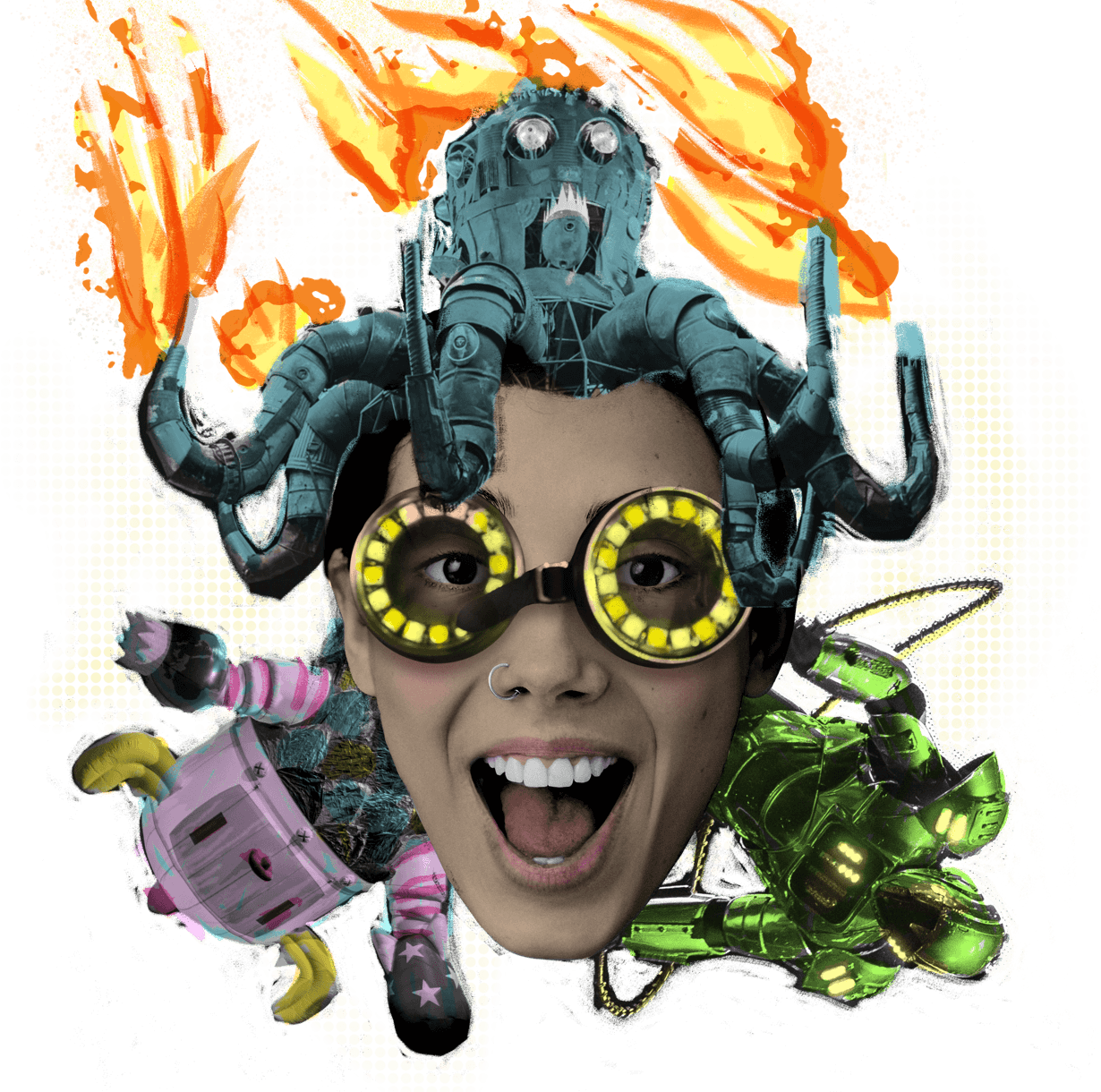 ---
It's never too early to start dreaming of your business venture for this year's Boys In Bu$iness. Our annual business fair will be June 6th, 2020!